Industrial grade automatic samplers for slurry applications
Custom designed slurry sampling equipment for mining, chemical and general slurry applications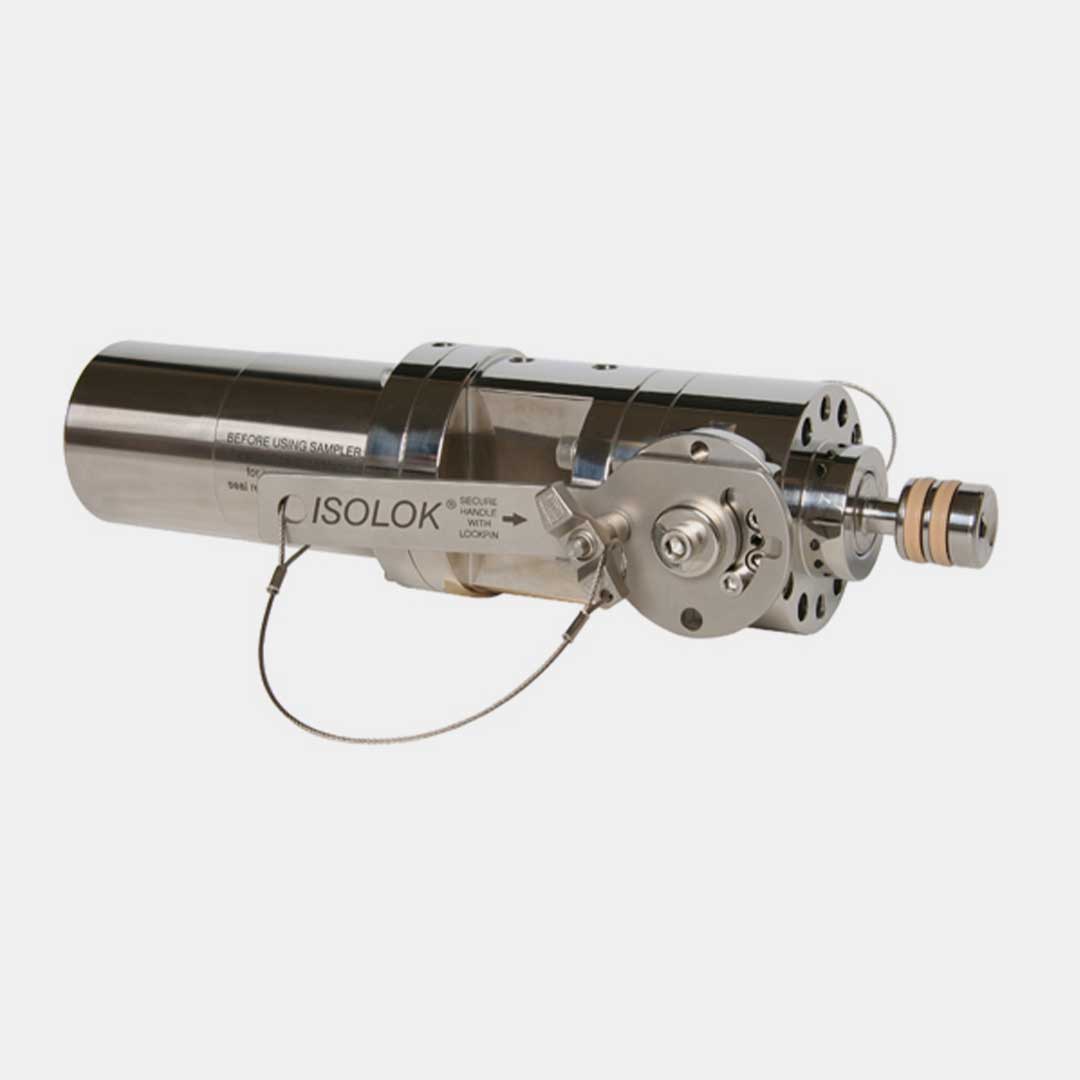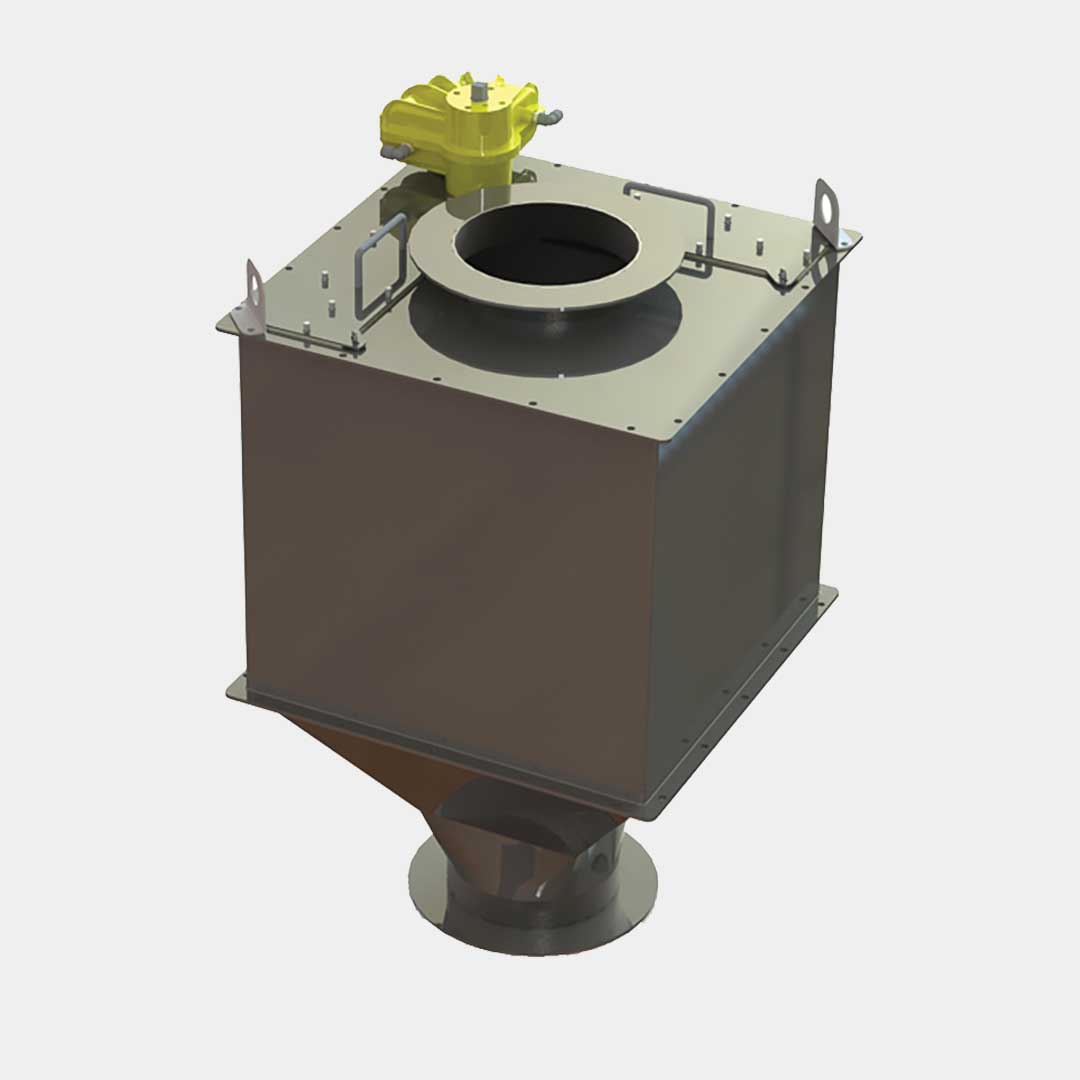 Industrial grade automatic samplers for slurry applications
JWII are proud to be partnered with Sentry Equipment USA who design and build custom made sampling solutions for slurries. We provide a wide and diverse range of slurry sampling systems including our famous Isolok sampler range of fixed volume slurry samplers. We provide samplers for many diverse applications including sampling solutions for food grade slurries, through to chemical and mining slurry samplers. These can be used for viscous and non viscous slurry sampling. Our Sampling Equipment is all custom designed and built to the specific application requirements.

We can provide samplers that will remove various types of sample from your pipe or slurry from fixed point samplers, strip samplers as well as full cross cut slurry sampling equipment.
Sentry custom made automatic slurry samplers
The Isolok design allows the sample to be captured and sampled without compromise. Delivering a true representation of the process make up. Sentry samplers can be used for any type of slurry sampling, we can also design the system from corrosion resistant material to match your process.
Samplers are custom designed for each application and we have an in house design team who can consult with you on your specific application needs. Our consultation cost is free of charge so there are no up front fees. We can provide help and guidance on the best sampling solutions for your application.
Common applications would be mining slurry sampling and chemical slurry sampling and one of the great things about our range is our flexibility on where we can sample. Typically we would be sampling from many locations including pipes, chutes, discharge hoppers, and full cross cut slurry sampling.
Mining and Mineral Sampling
In mining and mineral slurry sampling applications special wetted materials may be needed to make sure the sampler is corrosion resistant. Our engineering team is very experienced in mining slurry sampling and we have already produced samplers with wetted parts in many exotic materials to meet our clients needs. We can also apply coatings to the wetted parts to prevent corrosion from harsh chemicals or abrasion that may take place in these applications.
You can always rely on a sentry sampler and JWII with our wide range of automatic sampling solutions, contact one of our experts today and we can help engineer a solution to your slurry sampling requirements.
Sentry Equipment Sampling Equipment
Slurry Sampler
ISOLOK
Liquid Sampler
Automatic Sampler
Automatic Sampling Solutions
Mining Sampler
Liquid Sampling Systems
Sentry Sampler
Sentry Equipment
Sampling Device for Powders
Isolok Sampler
Automatic Sampling
Liquid Sampling
Common applications for slurry samplers:
Mining
Mineral
Waste
Cement
Coal
Pulp and Paper
Meat
Chemical
Ceramic
Soil
Bentonite
Slurry oil
Typical sampler questions answered by our experts
What is a slurry sampler?
A slurry sampler is a mechanical device that is attached to the pipe that will periodically enter the pipe and withdraw a set amount of the slurry. This sample is then deposited into a container for collection by the laboratory staff for analysis.
Why is it important to sample slurries?
Sampling slurries is important for analysis of the components making up the stream. It is also critical to take accurate samples of slurries either as spot samples or composite samples over a set time period or event so the sample is representative of the actual situation.
Can a slurry sampler be used as an automatic wet sampler?
Slurry samplers are configured to take a representative sample of the wet material. This wet sample is deposited into a container which is sealed for storage so the sample is not compromised or dried.
Can a slurry sampler be used for metallurgical sampling?
The slurry sampler will take a spot or composite sample of the material in the line and this sample is then analysed by various laboratory methods to determine the component make up of the stream. If the slurry is a metallurgical slurry then elemental analysis can take place on the slurry sample using the traditional methods to determine metallurgical properties within the slurry itself. The slurry sampler assures the user that the sample is representative of the entire production.
What is a spot slurry sample?
A spot sample would be a single stroke of the sampler into the slurry which would take a set amount of sample at one point in time. The amount of sample is determined by the sample chamber if using a fixed volume sampler, or the length of time and flow if using an open ended sample tune or cutter. This one time spot is collected into a sample container for analysis. Multiple spot samples can be taken using a sample container carousel to index the containers once the spot sample is taken.
What is a composite slurry sample?
A composite sample would be multiple strokes of the sampler into the slurry over a set period of time. If there is a process event, for example filling a tanker for transportation, the client may want a composite sample over the filling of the tanker to use as a record of the material delivered to that truck. Therefore the sampler would stroke into the line multiple times at fixed intervals over the loading event. Other examples of composite sampling would be to stroke the sampler multiple times into the line over a 24 hour period, so a sample is collected of that window of production.
What size sample can be taken using a slurry sampler?
This will be dependent on the volume of the chamber if using a fixed volume sampler, or the aperture of the sample probe or cutter if using these types of samplers. The flow rate will also have an impact on the amount of sample collected in the case of probe and cutter samplers. We would recommend you contact one of our sampler experts and we can discuss with you the process details and sample required to design a slurry sample system to meet your application needs.