Water analysis in Lubrication, Hydraulic, Synthetic and Mineral Oils
Online measurement of water in oil in non hazardous and hazardous environments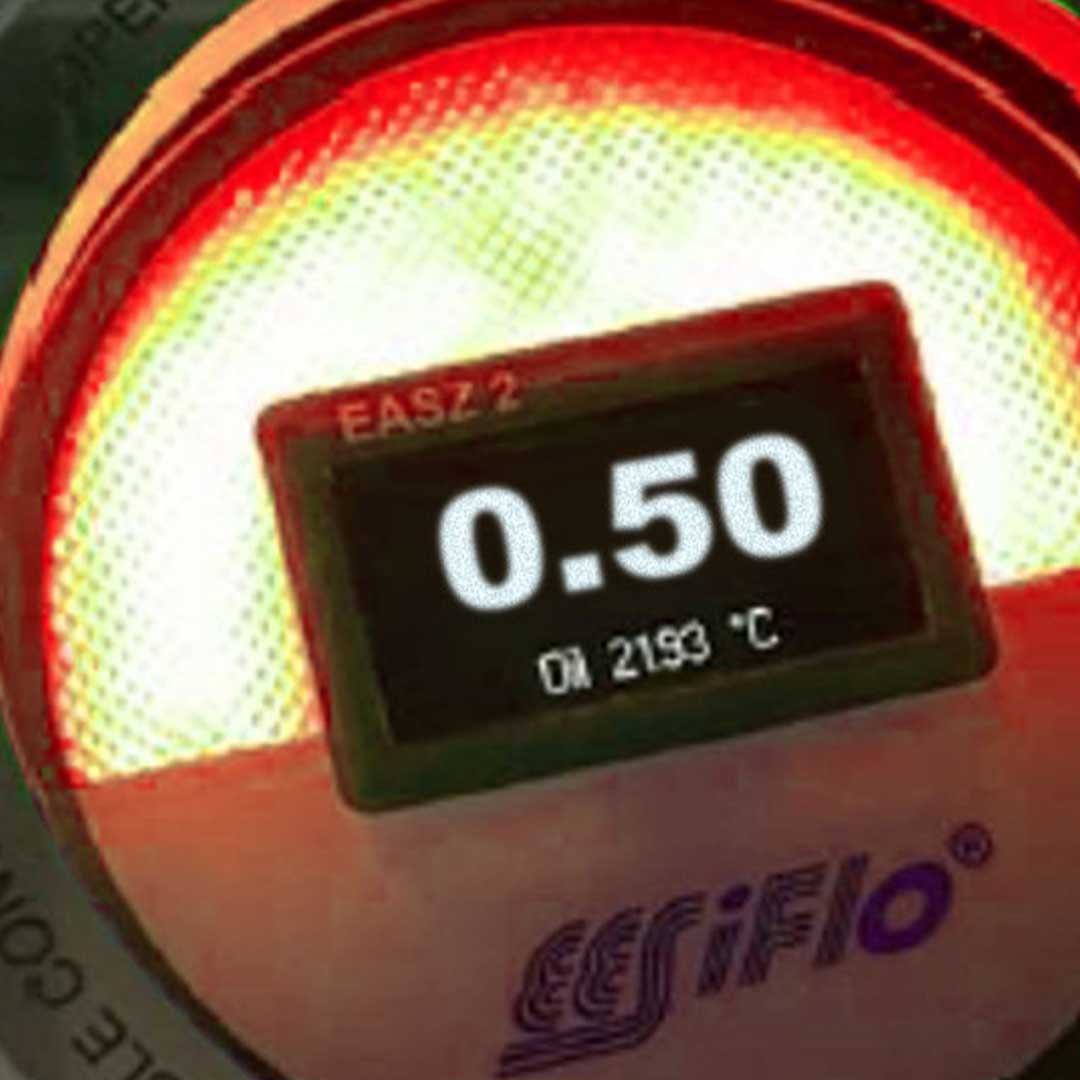 JWII can provide water in oil monitoring from EESIFLO. Our sensors monitor water content in oil and fuel around the world. Applications include marine systems, purifiers, engines, oil separators, power plants, metering stations, refineries and oil pipelines. We can also use the sensor as a BS&W analyser for crude oil. The systems are highly robust with EXD ratings cerytified for hazardous environments.
Water analysis in Lubrication, Hydraulic, Synthetic and Mineral Oils
The EASZ- 2 water in oil analyser is suitable for applications involving detection of trace moisture build up and water droplets in hydraulic and lubrication oils. It can also be used for types of mineral or synthetic oil.
The EASZ-2 gives fast and accurate analysis of water content directly inline and can be connected to control systems and alarms that control the operation of an oil dryer or separator. We provide analogue and digital outputs including 4-20mA, Modbus and contacts for alarm relays.
The analyser comes with a backlit display in Green, Amber and Red which is used to indicate different levels of water measured by the sensor. This is useful for operators who can easily see an alarm condition in the process.
The EASZ-2 design allows it to be used for the detection of lower moisture limits in hydraulics and lube and also large amounts of water where leaks or condensation may have occurred in thew process.
The system response is immediate so there is no lag in alerting operators to process upsets. Using the principle of Dielectric Loss with full temperature compensation and solid state design, means the sensor is fast accurate and reliable. The system is factory pre-calibrated prior to delivery for quick and easy commissioning.
Environmental Specification
IP65 rated enclosure
Ambient Temperature -20°C to +60°C (-40 to 140 °F) – Relative Humidity up to 95%
Storage Temperature -20°C to +60°C (-4 to 140 °F) 
Technical Parameters 
Rated Voltage Range 11 – 28 Vdc
Power Consumption 1 W
Cable Glands NPT . (for cable Ø 13 – 18 mm)
Cable Type Ø 13 – 18 mm – 2-core to 5-core
Material Body – Die cast aluminium powder coated
Sensor Pipe – 316 Stainless Steel
Sensor Pipe Connection Threaded G½" – G3"
Flanged 1" – 48"
PN10 – PN40 (150 – 1500 ANSI) 
Outputs
Modbus Digital Communication RS485 – 115200 baud – 
Analogue 4 – 20 mA passive or active current loop mode
Voltage Out 8 – 14 Vdc
Relay Open Collector Output State "0" or "1" (off or on) – Maximum 50 V / 45 mA
Accuracy
± 0.05 %
Rate of Temperature Change Maximum 1°C / per minute
Water in oil analysis
Water in oil monitor
Water in oil sensor
Water in oil detection
Water in oil monitoring system
Water in crude oil analyser
Cut monitor
Water cut meter
Water in fuel
Water in oil