Samplers for vacuum and contained spaces
Custom designed powder samplers to suit all types of powder sampling needs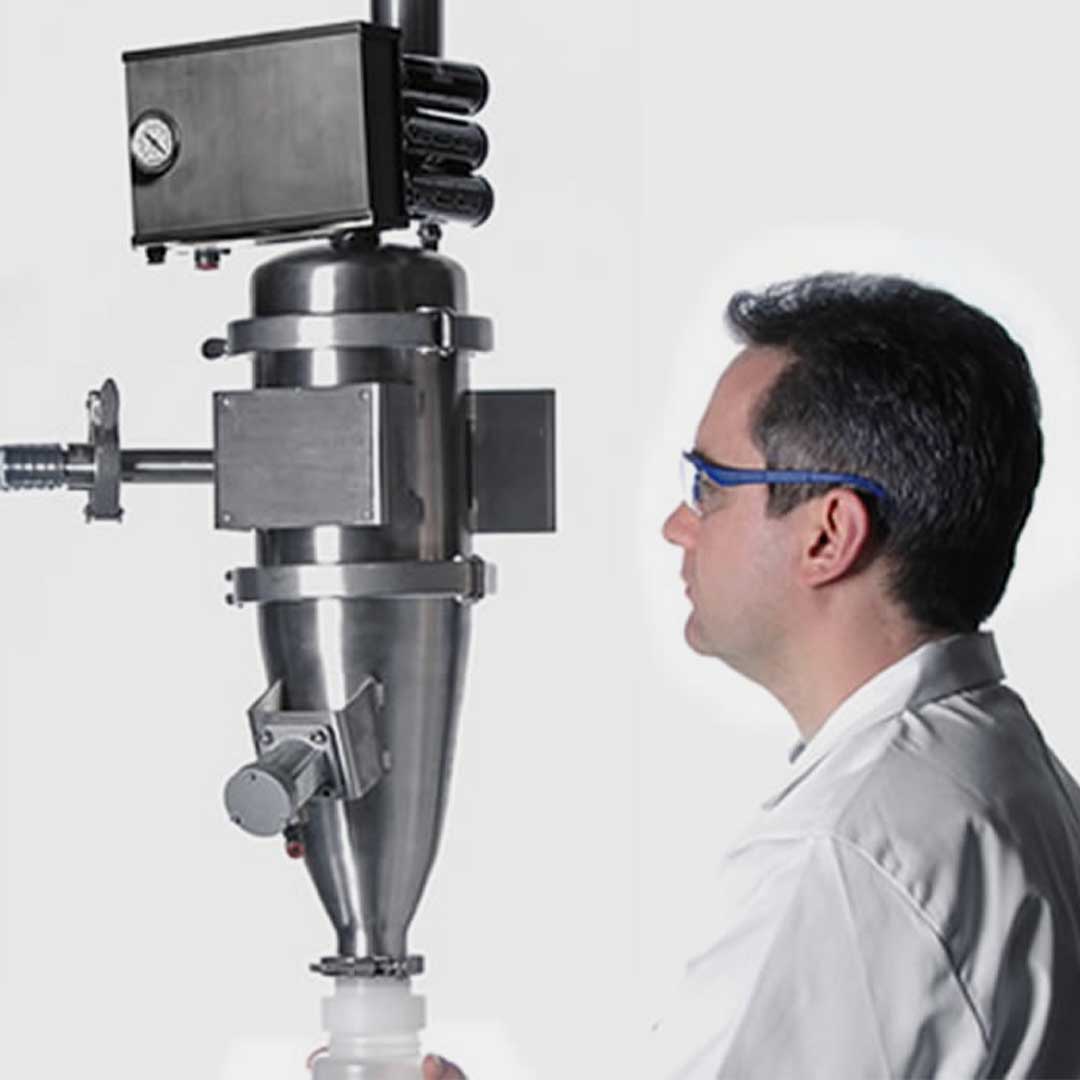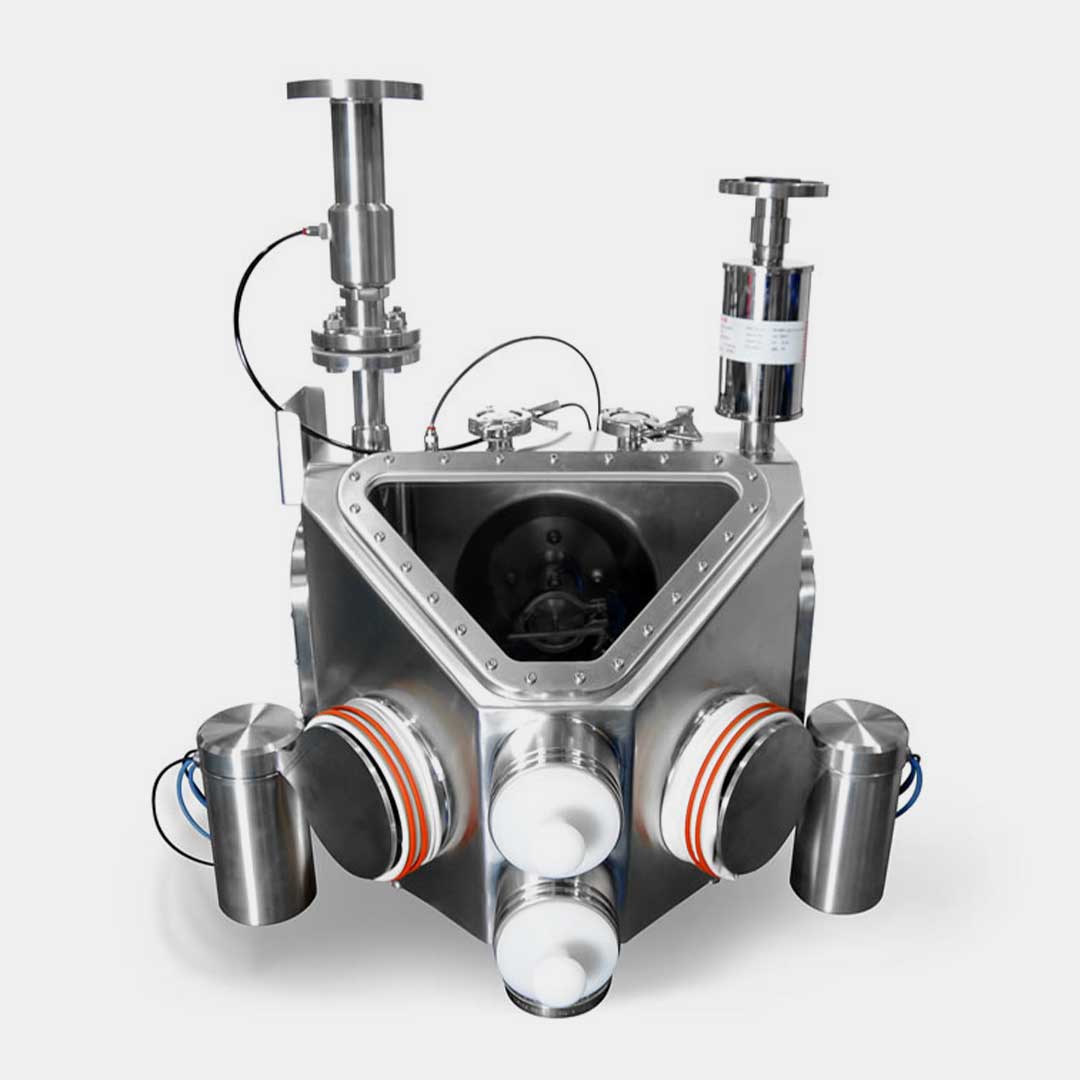 Samplers for vacuum and contained spaces
JWII supplies a wide range of sampling systems for powders and granules to suit sanitary and non sanitary applications. The JWII range of dynamic samplers and customise them to suit the clients application. We use sampling methods that have been refined over many years of experience and samples are obtained even in the most difficult environments. Sample procedures where the sample is removed accurately and repeatedly from a dynamic process providing truly representative samples for further process analysis.
Particle size and distribution (PSD) of powder systems and powder conveying systems is a very important parameter for all manufacturing operations. This is especially important in enclosed sanitary lines and lines where hazardous and high value materials are conveyed where high rejection rates can cause significant revenue losses for the business. We supply automatic samplers for these processes to take accurate reliable samples every time, providing the client with peace of mind that the process is performing optimally. We work in many different types of industry from Dairy, Pharmaceutical, Nutraceutical, cosmetics and chemical process among others.
Particle size and distribution results can only be accurate when the sample drawn is representative and the appropriate sampling methodologies are used. The major cause of variation in particle size analysis stems from incorrect sampling or sample preparation.
When analysing PSD of a powdered material the results will not correlate well to the bulk of the process unless the sample was taken in a representative way. There are typically many thousands of kilograms of sample passing through the process, so it is important that the few grams of sample taken are representative of the batch.

The JWII range of powder sampling equipment covers a wide variety of applications. We have various types of fixed point samplers, strip samplers as well as full cross cut sampling equipment. Our powder and solids sampling range covers the following applications:
Vacuum samplers are used to extract samples from airborne lines and cyclones. They generate a vacuum in a separator tank to remove the sample then separate the solid from the air. A Piston vibrator then assists with the further transfer of the powder to a sample container.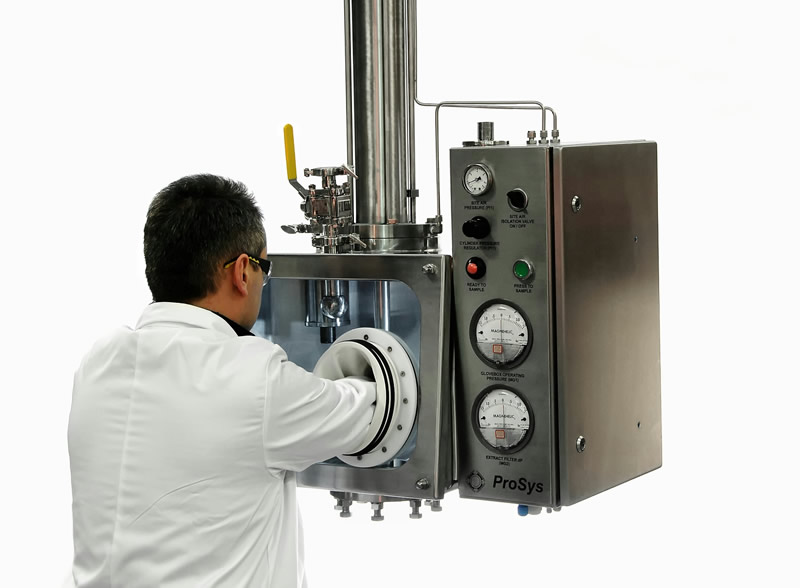 This sampler can be fitted to a glove box or dryer side wall for safe, reliable sampling that meets the occupational exposure limit (OEL) of the particular hazardous substance being sampled. The sampler can also be fitted with Realtime transfer protocol for sample transfer to the lab.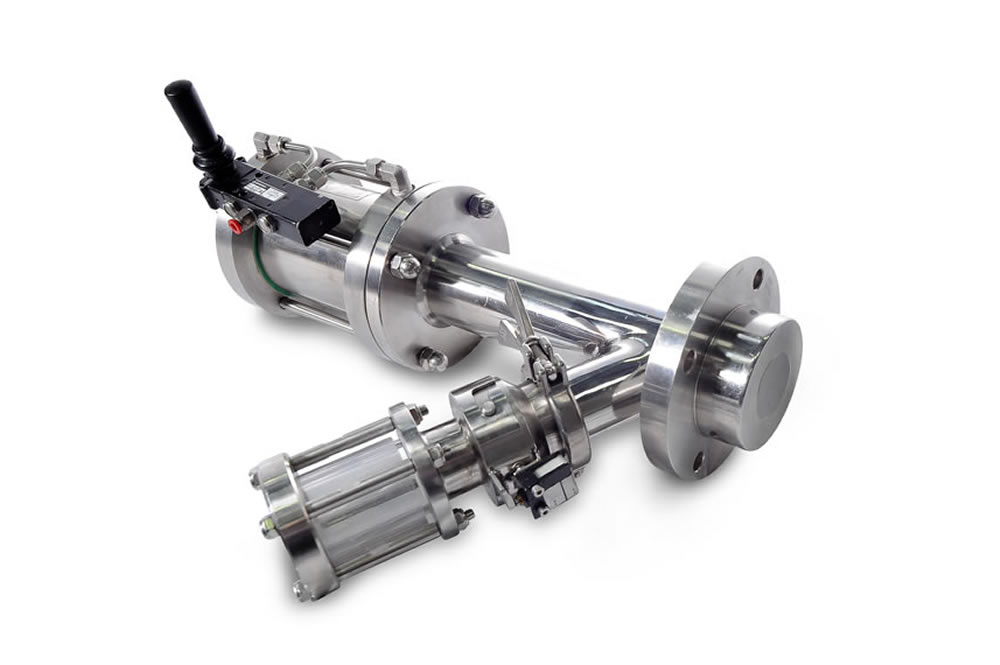 This sampler type is designed to fit onto the side of a vessel wall. The sampler is designed to take a representative sample if the vessel is under pressure or vacuum. The sampler retracts a plug to then move the sample to a sample container. The sample can be moved via a plug or agitator. We can also use an inert gas to purge the sample for sensitive materials.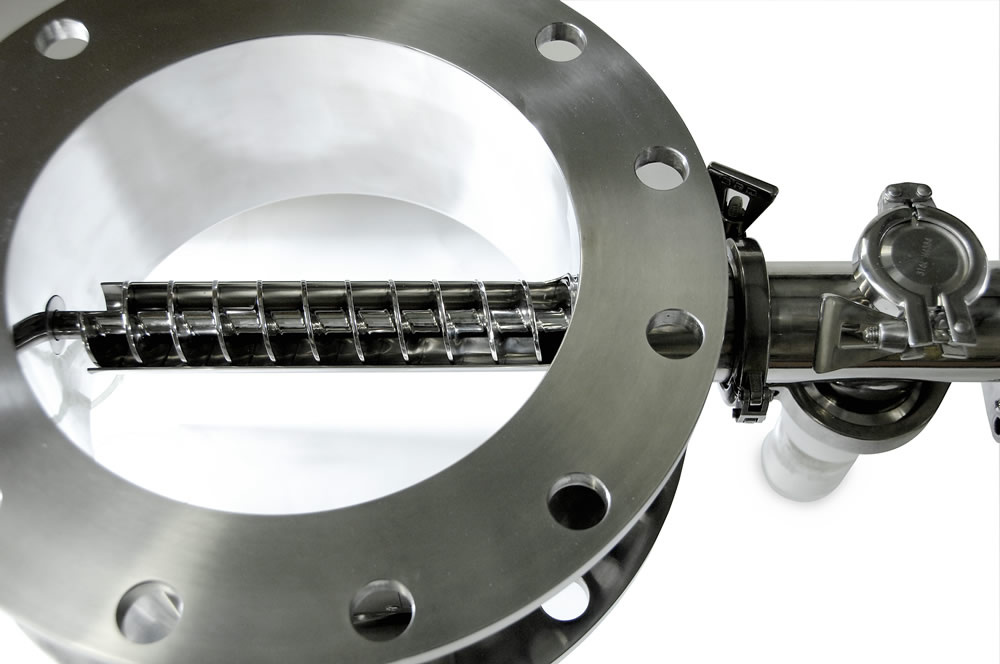 This type of sampler uses a screw or auger to extract a sample from an enclosed line. These are typically used above pack off booths, drop chutes and hoppers. We have both automatic and manual versions of this sampler available.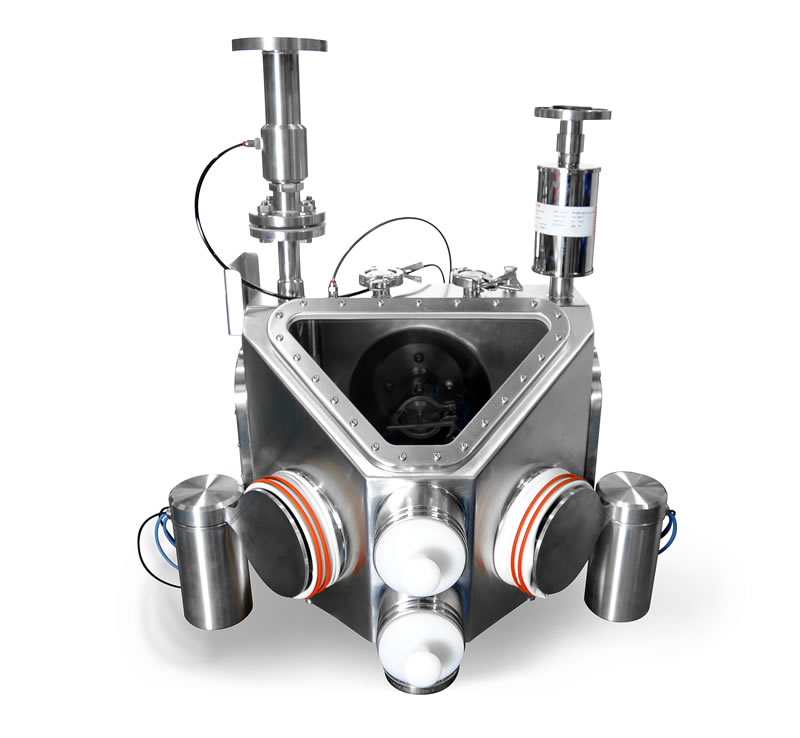 For certain processes where exposure to the material is potentially hazardous, samplers can be manufactured into containment boxes. These can be fitted to the process and are custom designed to meet the clients containment performance level. The sample box can be purged if needed or kept under vacuum or positive pressure to assure the safety of the operator while the sampler is in use.
If you have sampling needs for your process, talk to the experts at JWII & Sentry sampling where we can provide help and guidance on the best sampling solutions for your application.
powder sampler
powder sampling
vacuum sampler
top powder sampler
contained sampler
auger sampler
dry powder sampling equipment
sampling system
Powder sampling questions answered by our experts:
How does a top powder sampler work?
The sampler is normally located on a glove box or vessel and is isolated by a ball valve. A pneumatic cylinder inserts a sampling device through the open ball valve, then the sample is retracted back into the cabinet and transferred into a bottle inside the enclosure. Then the ball valve is closed after extraction.
If I fit a powder sampler to my vessel will it cause an intrusion into the process ?
Our samplers are designed to sit into the process passively and be flush with the vessel wall. They are also made of material that is compatible with the process and any sanitary requirements. The sample plugs are designed to extend and retract without causing disruption to the process when not in use.
How often should I take a powder sample from my process ?
This will be dependent upon the process type and if it is continuous or a batch process. It will also be dependent on the amount of sample required for analysis. It is typically good practice to take the sample as a composite sample over the entire production run or batch. So smaller samples over a longer period rather than 1 large grab sample at one point in production. Our experts can advise you based on your particular process and custom design the sampl;er to suit your application.
If I use an auger or screw sampler, how do I make sure there is no sample cross contamination?
Normally after sampling with a screw or auger type sampler the screw is reversed to clear the material ready for the next sample. By using this method we ensure the sample auger or screw is purged of the material before beginning a new sample.
How do I sample powder?
Depending on the process there are various methods to sample powders from falling streams, enclosed conveyors or hoppers and vessels. Sampling systems normally use a fixed volume chamber, a probe with an aperture or a screw to remove powder from the line. If you have a particular need contact one of our experts and we can advised based on your specific circumstances.
What is manual sampling?
The term manual sampling is normally used when the sampling device has to be manually operated by inserting a probe or winding an auger. Manual samplers can be used on many types of powder application where the sampling interval is not critical and spot samples are sufficient. If representative samples are needed over a time period or batch, we would recommend that an automatic sampler is used. This can be configured with a controller to set specific sampling times and durations, therefore improving the representative nature of the sample.