Online moisture analysers
MoistTech – Helping to increase efficiency and reduce human error using Online moisture measurement systems.
Pre calibrated non drift NIR technology for reliable online moisture analysis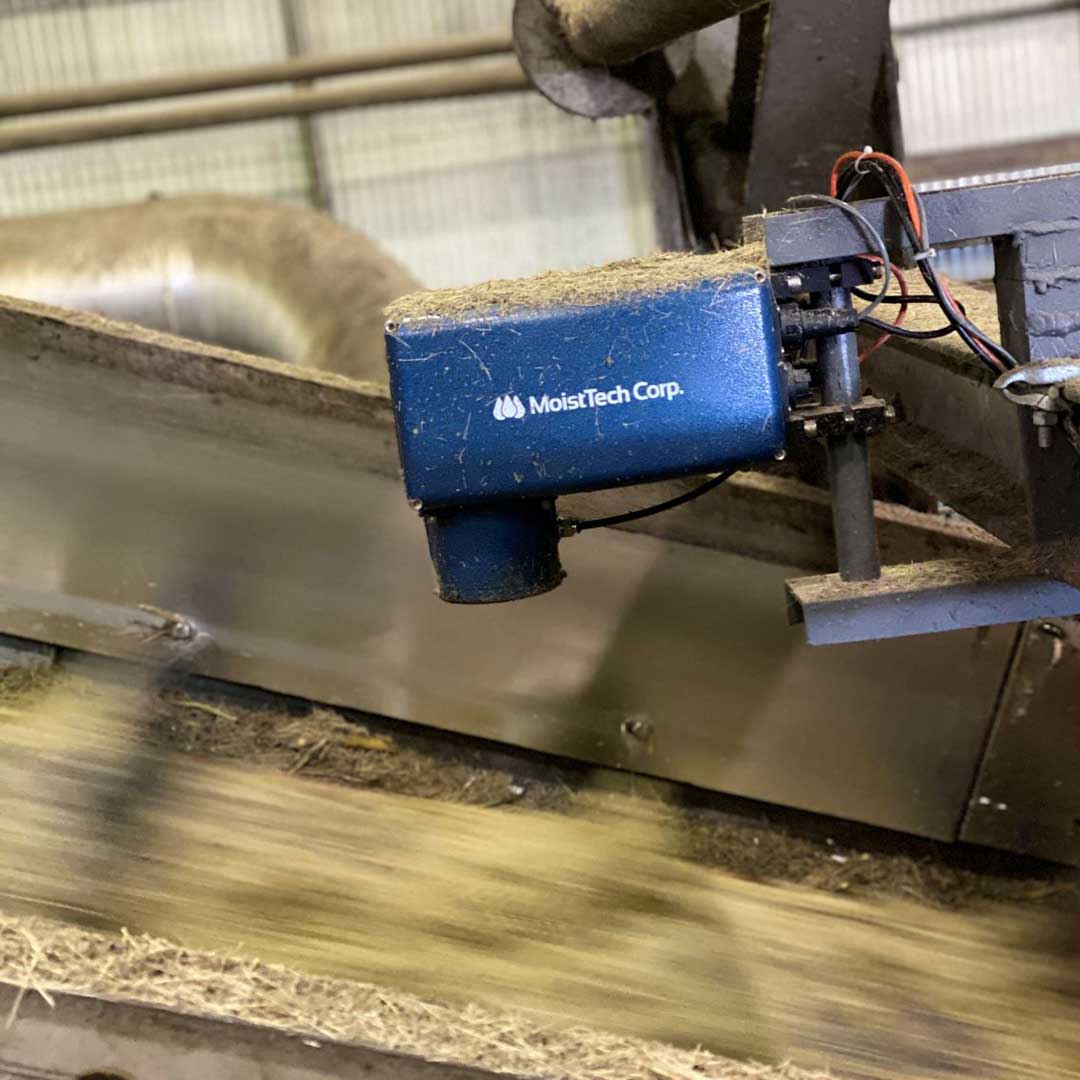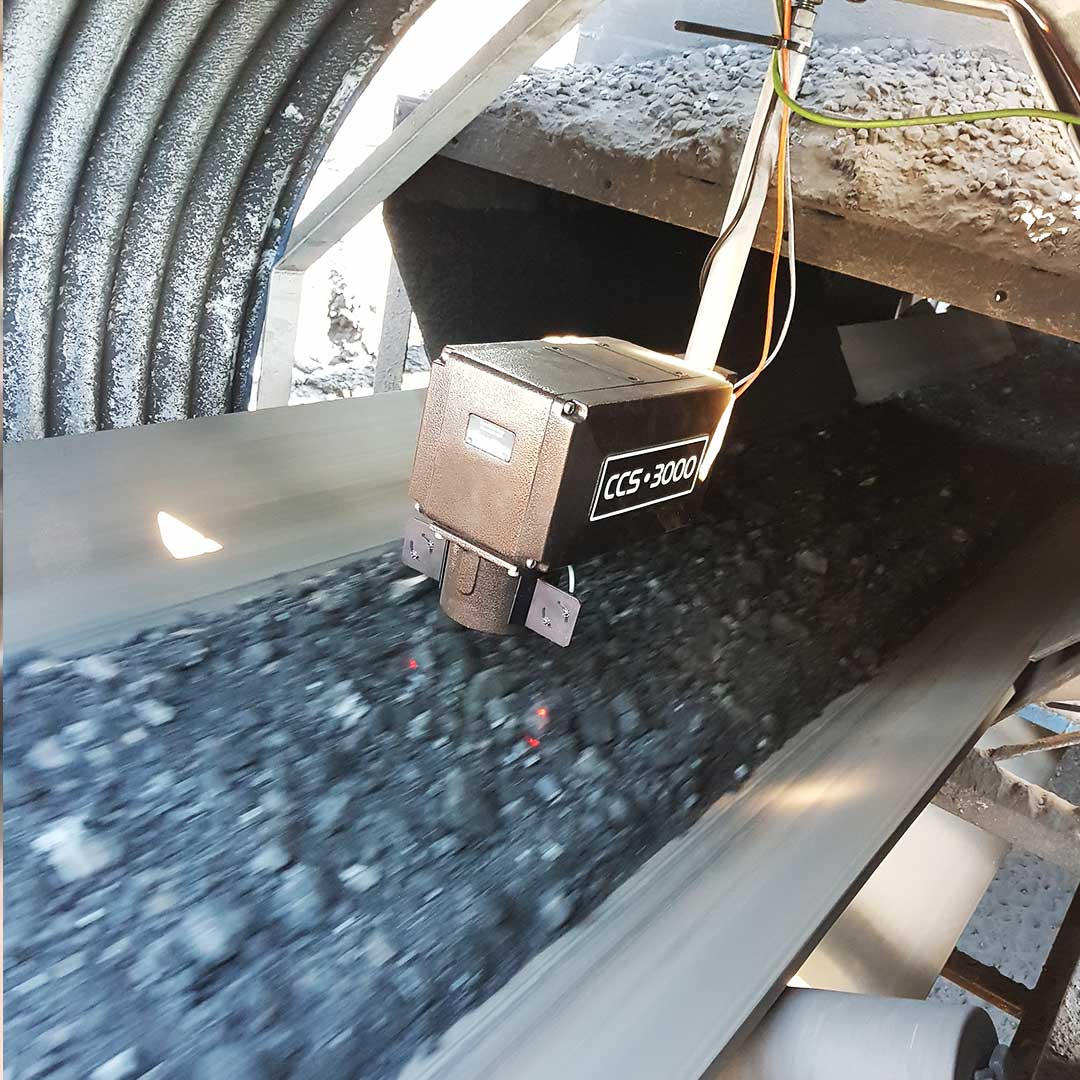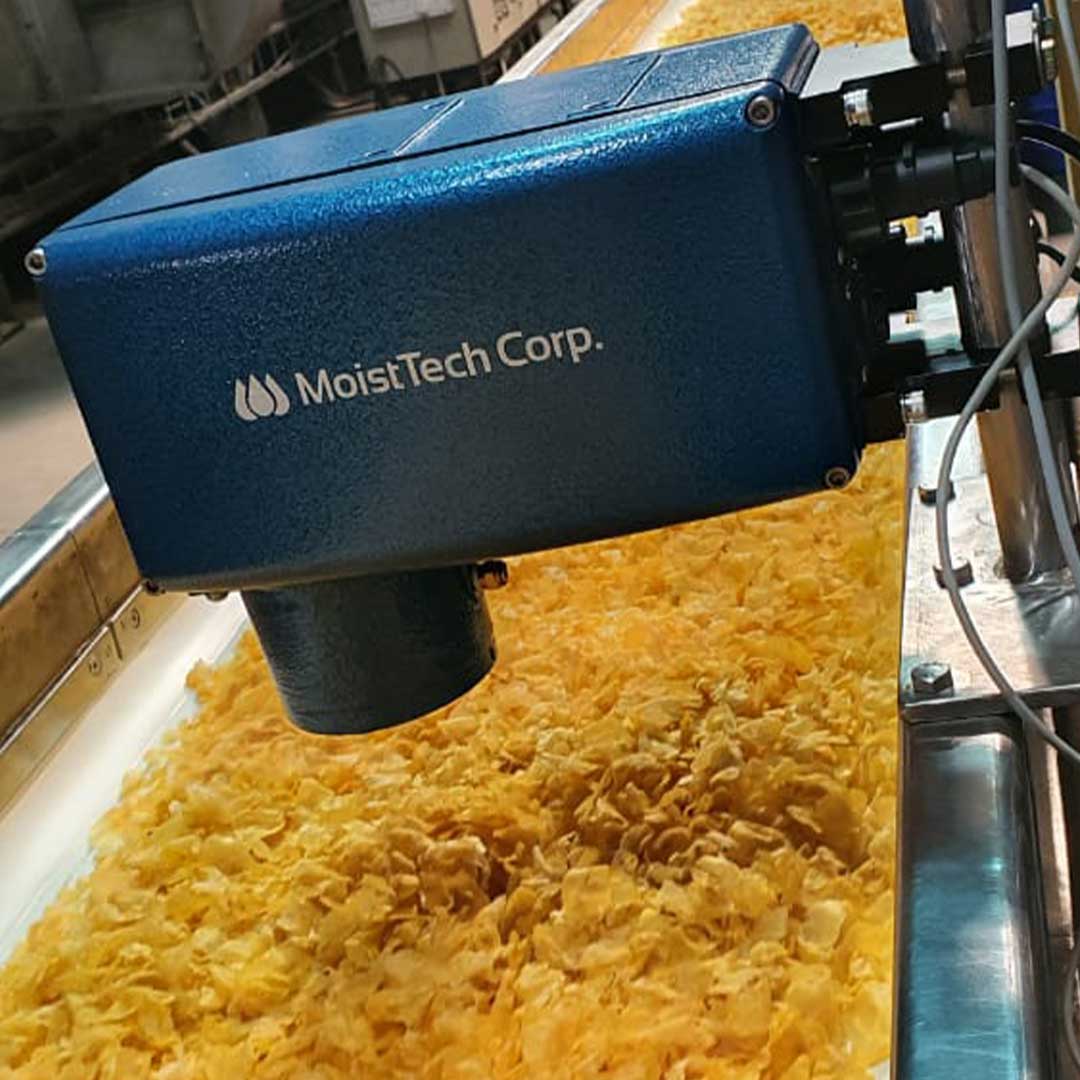 Reducing front-end expenses and increasing quality and efficiency
This has always been a top priority for producers, highlighting the need for companies to thoroughly evaluate their current methods of reducing waste – wasted efforts, wasted energy and wasted product. Evaluating and implementing lean manufacturing principles assists in eliminating waste and improving overall plant production. With the implementation of moisture control systems, manufacturing plants can save a large amount of money in a short amount of time.
Plant operator challenges
When considering the many challenges that plant operators are tasked with, moisture control plays a large role. Moisture content can affect product quality and equipment function, as well as energy costs making it a crucial focus point in proactive avoidance of quality control issues. Dryer effectiveness is critical, as dryers consume a large amount of energy during operation. The implementation of moisture measurement before and after the dryer provides immediate control over the temperature and operational efficiency.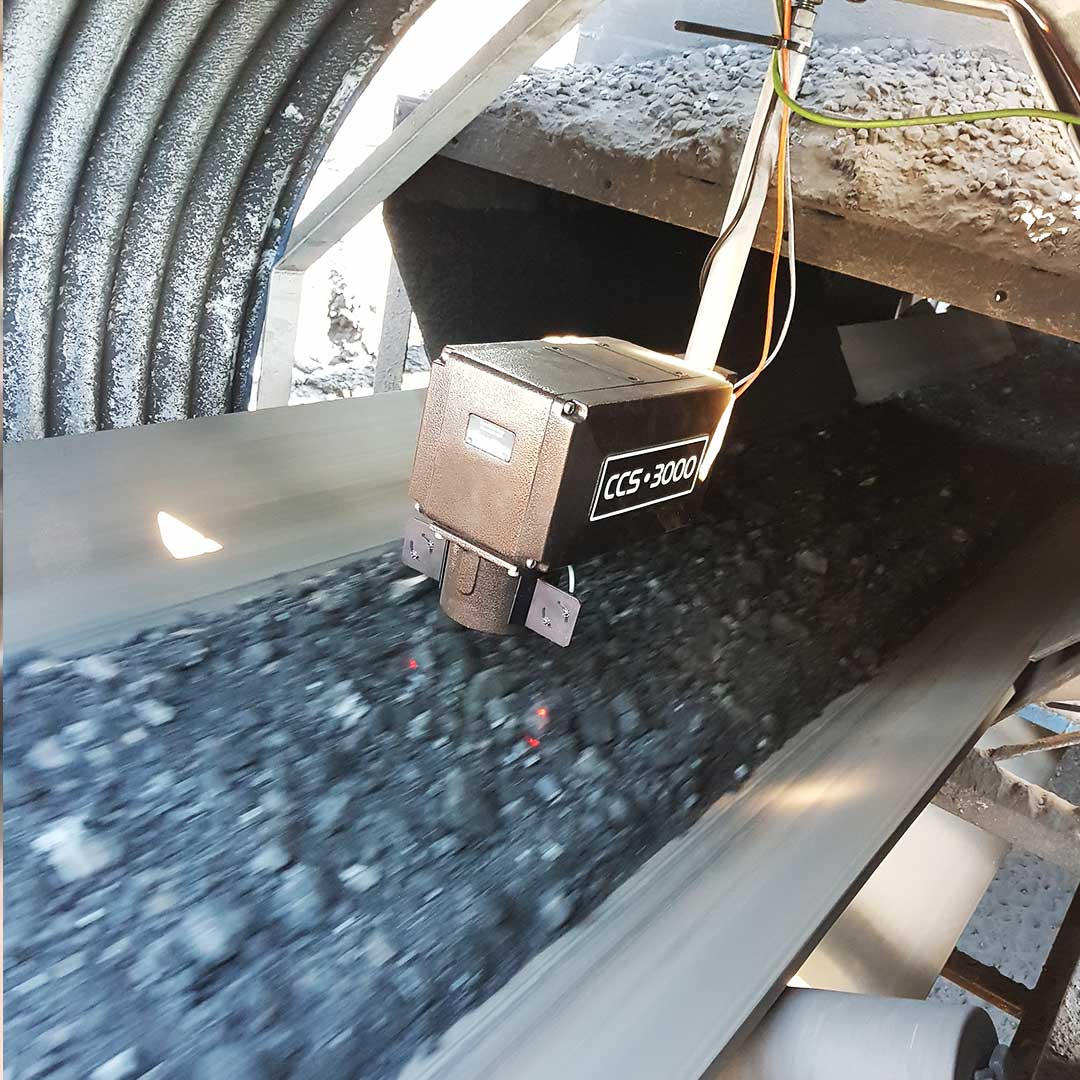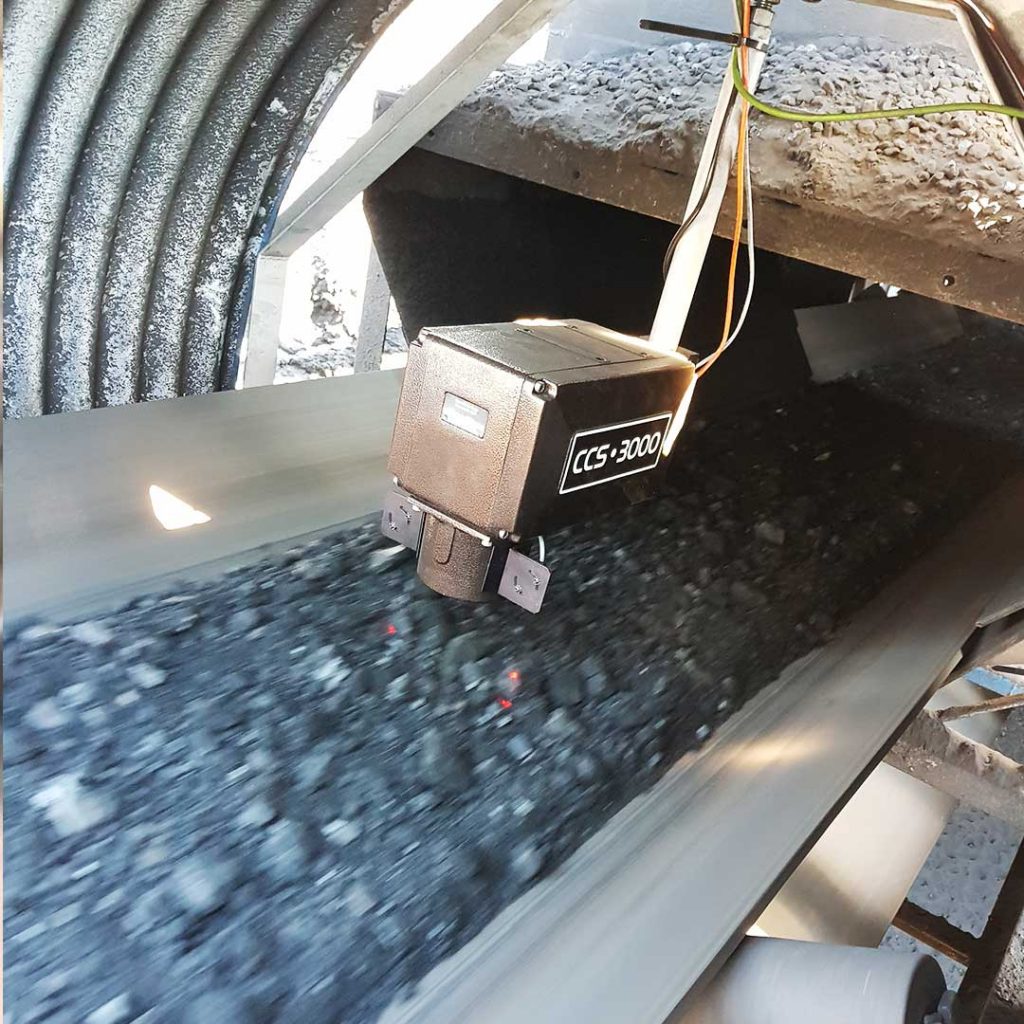 Moisture Measurement and Control in Real Time
Moisture measurement and control sensors are in countless applications all over the world, saving manufacturers time and money by quickly detecting the variable manufacturing process, allowing corrections to be made in real time.
Near-infrared (NIR) technology is best suited for instant online, offline and laboratory moisture instrumentation. Controlling moisture levels in powdered and granular applications production is a critical process during various stages of production, as the product can easily become too wet or dry, causing immediate production and quality issues.
Ideally, a moisture control system should be able to accurately detect moisture at different stages of the manufacturing process, be easy to maintain and be tough enough to withstand the harsh, abrasive nature of the raw materials and production environment. The installation of an NIR moisture detection device prevents out-of-specification products due to undesirable moisture levels, allowing the facility to fine tune the set-up to make sure a more consistent, higher quality product is produced – ultimately improving the bottom line. In other words, clients save money and time, and prevent negative results due to inconsistencies and human error.
The consequences of over drying
Over-drying a product can result in a dusty environment that can lead to a fire or dust explosion. As such, greater plant safety is achieved with a proper moisture measurement system and cost savings are enhanced. The overuse of dryers results in overpaying on energy costs. By implementing a moisture detection process, producers can monitor 100% of their product quality instantly and consistently. Additionally, active adjustments can continuously be made to the process, optimizing the outcome.
Dust suppression and ash reduction
Preventing airborne dust and controlling the weight of any ash residue can be controlled by reading the moisture levels during processing. Data collection and analysis during the production process helps to determine the characteristics of the material prior to final processing, which provides process efficiency and optimization. Regular measurement of moisture in powdered and granular product manufacturing lines remains necessary for drying control, which reduces treatment costs.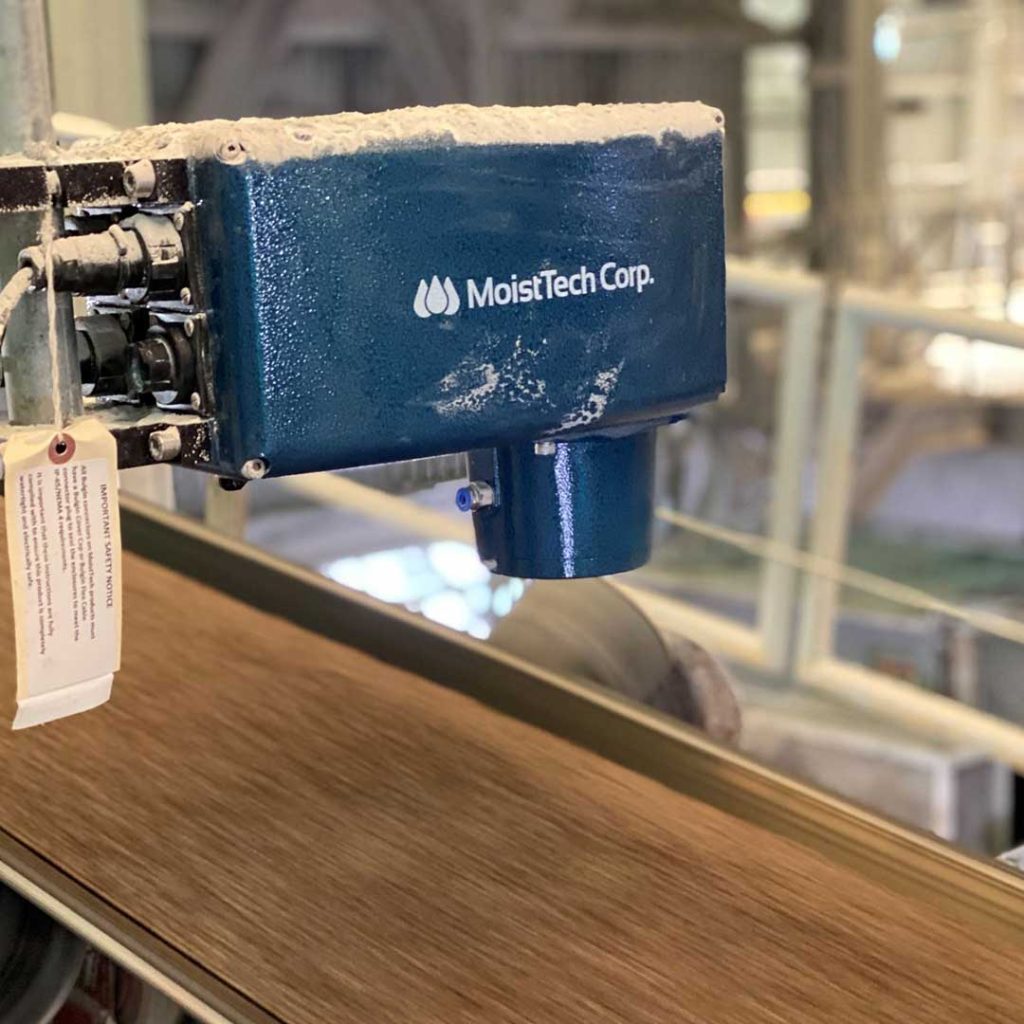 NIR spectroscopy and its applications in industry
NIR spectroscopy and imaging are fast and non-destructive analytical techniques that provide chemical and physical information of virtually any matrix. NIR can tell us things about a product in a similar way to visible light. When light hits a product, it will interact in various ways – transmitted light will pass through the product; backscattered light will reflect from the product; and some light will be absorbed into the product, which is the key to NIR analysis.
Moisttech and its advantages over other NIR systems
Other common technologies experience issues such as constant recalibration and height interference, resulting in drifting over time and less reflective light energy. The user is there provided with more of an estimated guess, rather than accurate data.
NIR moisture control technology helps provide high-level equipment to manufacturing facilities in a multitude of applications. A ratio-based measurement with prime beam eliminates sensitivity to distance; improves stability and accuracy; and provides a non-drifting design.
These features allow for extremely accurate measurements with high sensitivity. NIR technology is specific and stands out among other options because it is non-destructive, never comes in contact with the product and provides instant, repeatable results.
Process control using non-contact NIR technology
Small variations in moisture content can result in clumping, affecting the quality and consistency of the production; absence of moisture can result in excess dust. Non-contact moisture detection can provide real-time accurate data to helpline personnel to properly control and eliminate common issues.
The ability to reduce waste and keep the production line moving is essential to plant operators. Moisture measurement and control plays a large role in the process and catching out of tolerance readings as quickly as possible on the line allows for increased plant efficiency and product quality.
Real time control 24/7 with a zero maintenance technology
Real-time process control with moisture detection provides true product data that can be used to improve operational efficiency. This reduces wasted effort and materials, and decreases the frequency of downtime, manual intervention, and defective goods. Increased plant efficiency, lower energy costs, higher accuracy, instant return on investment (ROI) and low to zero maintenance are just a handful of benefits seen when implementing a moisture control system.
The multiple benefits of using moisture control in your process
There are a multitude of benefits for manufacturers with a moisture control system suited for their application, including:
Reduced dryer usage and energy costs.
Proper control of the infeed and dryer exit.
Better quality and consistency of the final product.
Dust and fire elimination.
Reduced purchase costs from water weight.
Prevention of blockages on conveyor.
Fast and easy mounting of the gauge over the conveyor
By mounting a sensor several inches above the conveyor and/or after the dryer, the process can be continuously monitored, and moisture content can be controlled either manually or automatically during production.
Another reason for moisture detection with the process is that dust from the product creates and environment prone to fires due to the dry conditions. The sensors are specifically designed to ensure accuracy and repeatability. Additionally, there is no need to regulate temperature control, making them easy to use.
Closed loop control to help manufacturers
Manufacturers can experience immediate adjustments to their process based on real-time measurements, as the sensor reads and records hundreds of data points per second. Immediate changes can be made to the production line directly through the programmable logic controller (PLC) needed, to stop extra waste and maintain the effective movement of production lines. Additionally, costly downtime and excessive waste is avoided by catching any out-of-tolerance readings as quickly as possible. Manufacturers can connect the sensors to a computer network or production laptop for complete software control of the production line, creating a closed loop process.
Typical mounting locations for on line moisture analysers
Belt, Screw, Drag & Enclosed Conveyors
Chutes, Cyclones & Bins
Before / After Dryer
Webs
Pipeline or Pneumatic Conveying
Fluid Bed Dryers
Storage Bins
Key Benefits to Online Moisture Control
Dryer Control Optimization & Efficiency

Higher Quality Product

Instant, Accurate, Repeatable Moisture Control Data

Plant Production Efficiency Monitoring

Increased Productivity

Low Cost – Immediate ROI

Reduce Downtime & Wasted Product

Maintenance Free

One Time Calibration

Zero Drift
Online moisture analyser applications
Established in 1982 JWII have over 40 years supplying the Asia Pacific market with moisture analysers. We have our systems installed in thousands of applications in large and small companies across the region, helping our partners to ensure product quality and maximizing yield. Our gauges also help our partners be more sustainable with energy savings using our analysers to control drying processes more efficiently.
Listed below you will find a list of common applications for our online moisture technology. If your product or application is not listed we can check the application feasibility by testing samples of your product in our applications lab based in Sydney.
Minerals
Bauxite
Bentonite
Boric Acid
Cement
Chalk
Clays & Ceramics
Coals
Copper Tailings
Crushed Limestone
Dolomite (Talc)
Ferrite Powder
Fiber Glass
Fly Ash
Foundry Sand
Glass Cullet
Gypsum
Iron Ore
Peat Moss
Perlite
Salt
Sand
Sinter Mix
Slag (Furnace)
Soda Ash
Sulphur
Titanium Dioxide
Zeolite
Zinc Oxide
Chemicals
Animal Food Products
Snack Food
Human Food Products
Wood Products
Renewable Energy
Paper/Converting
Textiles
Tobacco Products
Moisture Analyser
NIR Analyser
Moisture Gauge
Online Moisture
Online NIR analyser
IR3000
CCS3000
Inspection Systems
Moisture Meter
Near-Infrared Moisture
Real Time Moisture Measurement
Product Quality Monitoring
Moisture testing
Laboratory beverage analyser questions answered by our experts
How do I mount my online moisture analyser to the production line?
The Moisttech on line moisture sensor comes with 2 mounting brackets, these accept a 32mm diameter pipe. As the sensor weight is only 10kg a post or frame can be added to the conveyor structure to hold the sensor. Normally the sensor is mounted over the center of the material and as the gauge is non contact it should be approx 200mm from the material +/- 50mm
How do I check for Moisture?
Moisture is normally determined by a primary method like loss on drying. This is taking the wet weight, drying the product in an oven (typically 105C) and measuring the dry weight. Moisture calculation is Wet-Dry / Wet x 100
Does an online moisture meter work?
Yes we have thousands of installations and many diverse applications and if applied correctly an Inline moisture analyser can work extremely well and deliver the expected result. One of our experts can guide you on the right analyser selection for your specific application.
What level of moisture is acceptable?
This is very product dependent, moisture not only affects a products quality but also other properties like bonding in building materials, taste in food, the burn efficiency in fuel for example. So each specific application will have a target moisture and an upper moisture limit. Our NIR analysers can help plant operators control to that upper limit. This improves both quality and yield.
What are the different types of moisture analyser?
There are various types of moisture analysers these are used for determination of moisture. These vary from low cost low accuracy handheld devices that will give an indication, through to heat balances testing a small amount of sample (typically 5g) . Larger factories will use an oven and loss on drying method to insert multiple samples to get a more representative look at a process. There are also online systems like ours that can be mounted in the process and provide a real time continuous reading.