Product Description
Model G3 applications
Model G3 Flow Through sensor is applicable for a large variety of Brix measurements needs throughout the sugar manufacturing and refining processes where a wide measuring range and high stability are appreciated. G3 is designed especially for high volume lines.Tolerance for sensor scaling (dirt build-up) is superior to any other method. Precise and consistent liquid sugar Brix measurement is highly appreciated in sugar refiners.
Evaporators
Thick juice Brix
Liquid sugar products
Model G3 delivery includes
Flow through 3" Sensor
Configurable for full measuring range
Installation parts, Quick couplings and gaskets
Connection Unit
Sensor cable, 10m. See 50 m version at Accessories
Remote commissioning:
JWII offers remote commissioning services using a network connection this is the fastest and most cost-efficient way of commissioning our sensors. The analysers arrive and have auto-calibration functions built inside the sensors. If a mill person is starting up a sensor, our engineers will be available to provide necessary assistance and training.
On-site Commissioning:
JWII commissioning and service personnel are available to assist our customers with any issue at mill site if needed. Our service department are available for system support and service in any part of Australia.
Optional Accessory Operating Tablet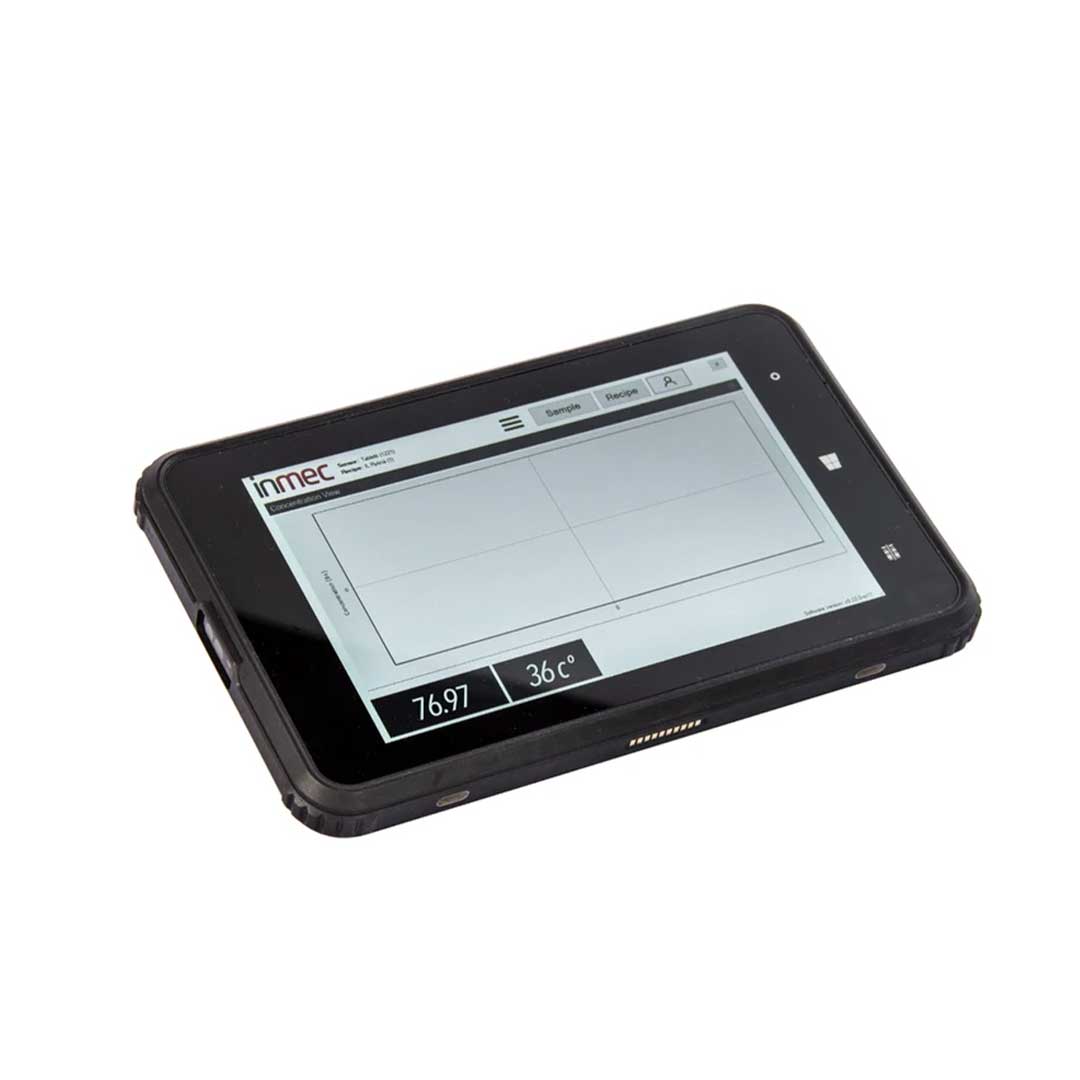 Tablet features:
8" display, Resolution 800*1280
Rugged structure
Windows 10 operating system
Cellular connectivity, optional
Bluetooth BT4.1
USB connection to the Sensor Connection unit
Runs Inmec Operating software
Automatic sensor ID detection
Manages all Inmec sensors of a mill